Boycott of British Goods
The boycott of British goods were a series of boycotts for British acts in American colonies which led to the American revolution. The reason why Britain imposed taxation on the colonies was because of the losses faced in the French-Indian war. The British had to collect money because they had borrowed money from others and needed to pay it back. Many acts were passed in 1764 which angered colonist and started to grow hate towards their mother country who was limiting them. The Stamp Act was essential to the Boycott of British goods because it was the first direct taxation on the colonies; also the act was valid throughout all the English colonies. This act was the final straw to the colonists because the act taxed all the printed materials essential for information and entertainment. In May of 1765 Virginians were the first to protest the taxation imposed by Britain by exclaiming "only Virginia. Can tax Virginian citizens in the "Virginia Resolutions.
In July of 1765, The Sons of Liberty, an organized group of colonists rebelling against the Stamp Act, instilled terror to the British stamp agents causing them to resign their job occupation. In October of 1965 The Stamp Act Congress (Primary Source) gathers 9 representatives of the colonies in New York to write a document stating their reason for the repealing of The Stamp Act. In 1766 George III signs a bill repealing the act after much controversy with Benjamin Franklin assured an american revolt.
With the repeal of The Stamp Act the colonist felt they had autonomy. The colonist became free-spirited and did not want their mother country to dominate all of their decisions. Therefore, leading to revolts other than British Goods and led to a greater revolution. It can be said the boycotts led to unreversible tension in which resulted in the American Revolution.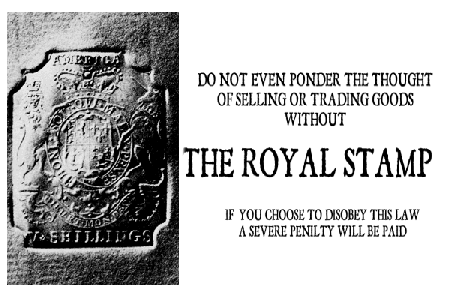 Primary Source-
Stamp Act
Primary Source 1-
From a Farmer in Pennsylvania to the Inhabitants of the British Colonies
Primary Source 2-
Declarations of the Stamp Act Congress
http://www.historyplace.com/unitedstates/revolution/rev-prel.htm
http://www.boston-tea-party.org/timeline.html